10.10.2015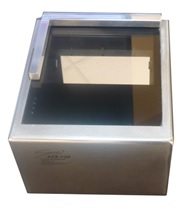 Stilsoft group has introduced a new product for electronic document flow - STS-730 Document Scanner. It is recognizes Russian and foreign passports, vehicle registration certificates and driver licenses.
The scanner incorporates a camera without moving parts and with dust protection. It generates a color document image. One of the distinctive features is ability to automatically detect the document and data collation with optical symbol recognition.
STS-730 can be used in security spheres for automation of transport procedures, in financial, hotel and other applications for fast document scan and revognition.