20.04.2018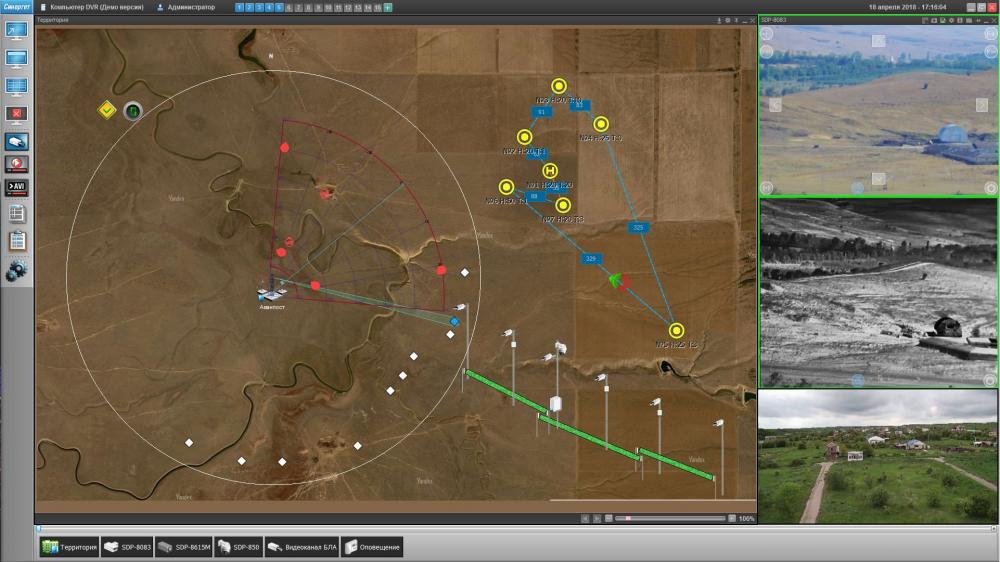 Stilsoft Group has completed upgrading of Divisus Integrated Security System Basic Software.
New version implements ability to control several Stilsoft systems from one interface: Observer Standalone Surveillance System, Albatross Unmanned Aerial Vehicle, Radio Location and Ranging Stations and other systems. New software automatically captures and tracks targets by long-range and thermal imaging cameras according to the data received from CVD-172, CVD-177 and CVD-178 radars.
Radar applies unique radio signal processing algorithms to acquire accurate data about monitored target and perform radio-location and ranging, target recognition and tracking on land or water areas. Long-range and thermal-imaging cameras will automatically cue to targets communicated by the radar.
Divisus software now can control Albatross UAV to detect intruder from the same interface without switching between screens and windows.
New software product allows for more efficient usage of Stilsoft systems by providing the operation an option to control all systems simultaneously from one and the same workstation.