29.01.2019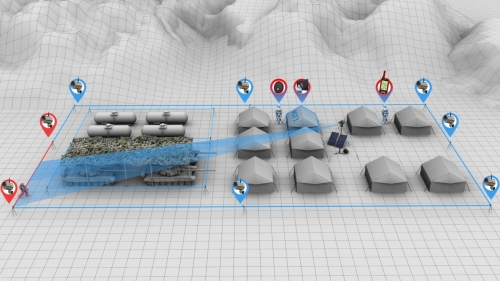 Centaur Standalone Mobile Video Surveillance and Thermal Imaging System, which is designed for 24/7 video and thermal surveillance for perimeter security, monitoring of remote sites and critical locations, has successfully passed all operation testing.
The system provides:
intellectual video surveillance for large open areas in real time mode;
automatic detection and tracking of targets with PTZ and thermal imaging camera;
communication link with remote control center;
detection of intruder with alarm systems and transmitting the signals to the control center for processing with automatic video confirmation of the target in alarm point.
Key features of the Centaur system:
rapid deployment and long operation time in autonomous mode;
individual notification of personnel with audio, light and vibration alarm signal;
The system's mobility is provided by fast deployment construction of the system.
According to the testing results the Centaur System is put onto service of border guard in accordance to the Order of Border Service of the Federal Security Service of Russia № 132 of December 2018.
Stilsoft Company hopes that the Centaur System will provide a great support for the Border Service in terms of protection of national border of the Russian Federation.