We create unmanned aerial vehicles (UAVs) for different applications. Our UAVs observe and inspect areas that are difficult for people to access, remote, facilities and other places of interest. UAVs can be operated manually, or to be set by coordinates. System supports several flight tasks. Operator can determine an altitude, range, and duration of the flight himself. The flight height is about 1000 m, duration is up to 40 minutes (depends on the model), movement speed allows to get a clear image of the inspected object. The UAV is equipped with the necessary photo and video equipment. Thermal imaging video surveillance is also available.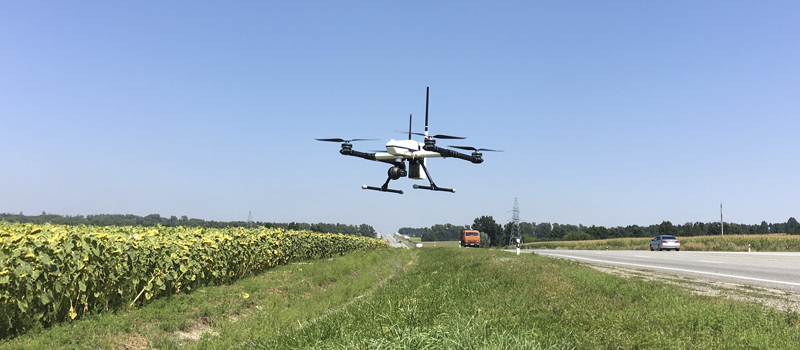 We have developed a number of UAVs that solve various tasks. STILSOFT designers have developed a system for fully automated fast take-off, automated landing after the flight is finished, and batteries recharge in an automated mode
UAV's we provide can be integrated with perimeter security sensors in those areas, where local video surveillance is impossible or impractical for economic reasons. Getting the alarm from the sensor, the drone automatically goes to the place of the alarm and makes all necessary surveys, then returns to the start container. Video in a real-time mode is transmitted to the operator's monitor. This function is necessary if you need to transmit an alarm message data on an operational basis. Important: at an altitude of 30 meters, the works silently, so it is difficult to be detected.
STILSOFT UAVs are 100% an intellectual know-how of the company's specialists. Everything from the device design to flight programs and autopilot – developed by STILSOFT designers and programmers. At the same time, the UAV usage is so simple that anyone can operate this high-tech system.