Representatives of Stilsoft GC took participation in Science and Engineering Board hosted by National Guard of Russia
19.03.2019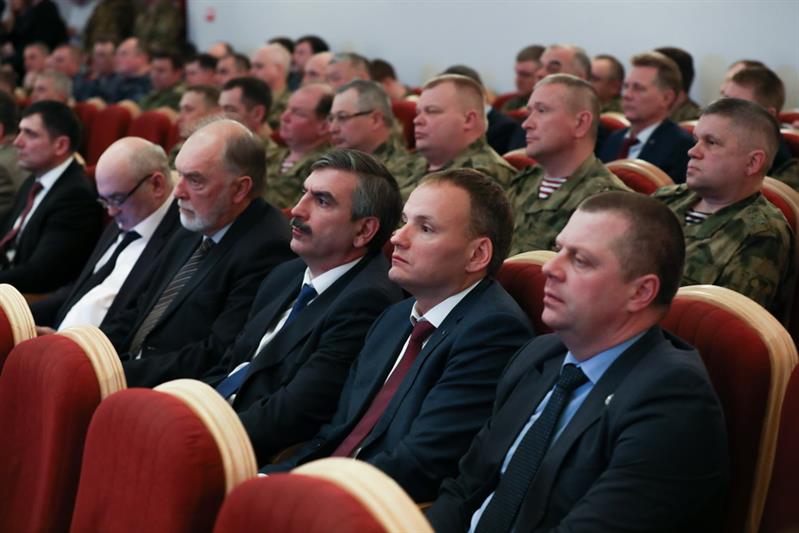 On the 15th of March the Director of the Federal Service of National Guard, Viktor Zolotov, general of the army, commander of National Guard of the Russian Federation, held a meeting in Independent operational purpose division n.a. F.E. Dzerzhinsky.
Except the officials, the representatives of 77 enterprises, including Stilsoft GC, were involved into the meeting work.
"The issue of ensuring enforcement agencies with military and special equipment is one of the most important issues for the government, Military and Industrial Committee, board of Military and Industrial Committee" – stated the vice-chairman of the board of Military and Industrial Committee of the Russian Federation, Yury Mikhailov.
Stilsoft presented several game-changing integrated security systems, including:
Situation Control System, which provides accidents management, occurring at the site or group of sites, assuring multi-level control; the system provides powerful integrational functions, which allow to connect unknown equipment at the stage of setting as well as to display any information on the external systems. Video cameras and video servers, fire alarm control panels, burglar and perimeter sensors of different operating principles, construction status detectors, coordinates, obtained by GPS/GLONASS trackers, radars – this is far not full list of security systems, which are supported by the situation control system.
Centaur Standalone Mobile Video Surveillance and Thermal Imaging System, which is designed for 24/7 video and thermal surveillance for perimeter security, monitoring of remote sites and critical locations.
Albatross-P system is intendent to enhance security of state borders, industrial perimeters, sites and infrastructures.
Structurally, the system consists of Albatross-P UAV with payload, launching box and operator workstation.
UAV is equipped with payload: 5MP IP camera with gimbaled stabilization.
The launching box is intended to keep and charge the UAV and transmit telemetry data between UAV and operator workstation.
Zaslon Weapon Storage Room Security Set, which is designed to control the access to weapon storage room, detect intruder inside the room as well as to obtain and record footage to prevent criminals. The set allows to perform gathering, storage, processing and displaying of information, obtained by security sensors and video cameras, included into the set.
Energet 1 SNVA Uninterrupted Power System is intended to provide AC stabilized voltage of three-phase network 380V for users and to provide reserve power supply when the main power supply resource is failed.
The meeting resulted in the agreement on the commissioning of the products, manufactured by Stilsoft GC, by the National Guard of Russia.